Adapt or Die: Smart Contracts and the Revolution of the Energy Industry
Recorded On: 09/22/2021
Register

Non-member - $25
Member - Free!
NOC - Free!
Student - Free!
Organized by the Latin America and Caribbean Chapter
Andrew Bruce, CEO, Data Gumbo
Raquel Clement, Digital Product Line Deputy Manager, Chevron; Chairperson, Blockchain for Energy Initiative
Moderator: Isaac De León, Lead Counsel – Mexico, Talos Energy
Covid-19 accelerated the use and need of technology forcing us to work remotely yet obtaining the same optimal results, if not better. Smart contracts, backed by Blockchain technology, promises a new way of doing business that will revolutionize traditional business models and the way terms and conditions are executed in a digital world.
In this webinar our expert panelists explore the use of Blockchain technology and smart contracts in the oil and gas industry and address the question of how using this technology can reduce costs, improve timelines and manage data with optimum efficiency.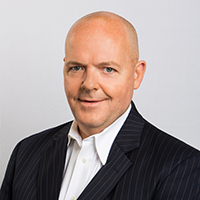 Andrew Bruce
CEO, Data Gumbo
Andrew Bruce is the Founder and CEO of Data Gumbo, a Houston-based technology company that has developed GumboNet™, the massively interconnected industrial smart contract network powered and secured by blockchain. Bruce created the company in 2016 after spotting an opportunity to eliminate a sizable cost inefficiency between an oil supermajor and one of its suppliers. Under Bruce's leadership, Data Gumbo is now an award-winning disruptive innovator, as recognized in the Forbes 2020 Energy Awards, with industrial customers around the world. Bruce was also named a 2020 finalist for Ernst & Young's Entrepreneur of the Year Award in the Gulf Coast Area. Prior to Data Gumbo, Andrew was the COO for MHWirth, an oil & gas drilling equipment OEM where he supervised global operations. Previous to this position, Andrew was VP of Controls at NOV. During his tenure at NOV, he founded the NOVOS product, a first-of-its-kind semi-autonomous drilling system, which Andrew holds a joint patent for on rig automation. With years of experience as an IT consultant and serial entrepreneur, Andrew earned his Bachelor of Science in Computer Science from Worcester Polytechnic Institute. He is currently a member of IADC and SPE.
$i++ ?>
Raquel Clement
Digital Product Line Deputy Manager, Chevron; Chairperson, Blockchain for Energy Initiative
Raquel Clement joined the Surface Digital Platform in October 2020 and in her role, she stewards digital innovation and software applications enabling facilities and production operations across the company's value chain. Also, she serves as chairperson of the Blockchain For Energy Consortium Board of Directors representing Chevron.
She has a 24-year career with Chevron in a variety of increasing responsibility assignments in Upstream, Midstream, Downstream and Corporate functions. With a broad mixture of roles including blending plants operations, LNG market analysis, heavy oil production operations and engineering, process safety management, Lean Sigma management, and procurement category management.
Raquel holds a bachelor's degree in mechanical engineering from Universidad del Zulia (Venezuela), and an MBA from Rice University (Texas).
$i++ ?>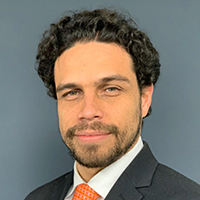 Isaac De León
Lead Counsel – Mexico, Talos Energy
Isaac De León is an LLM Candidate from the North Sea Energy Law Program. Among other international institutions that have hosted Isaac, he has done research in International Investment Protection and Unitization of Oil and Gas fields in the Aberdeen University Centre for Energy Law (Scotland) and the Scandinavian institute of Maritime Law (Norway), respectively. Isaac specializes in Natural resource management and is currently involved in Unitization discussions as Lead Counsel for Talos Energy Mexico. Isaac has acted as an attorney in Mexico providing legal guidance in the implementation of the comprehensive reforms that liberalized the Oil & Gas industry in Mexico. Isaac negotiated the first Area of Mutual Interest Agreements in the country and its related Joint Operating Agreements for Bidding Round Opportunities in Deep and Shallow water off the Gulf of Mexico. He was part of the team that drafted the first farm-out in Deep Water Gulf of Mexico and helped structure the framework for participation in public bids for Farm-outs. Isaac has negotiated over a dozen Join Operating Agreements. Additionally, he also negotiated other Oil & Gas joint ventures including Area of Mutual Interest Agreements; Joint Bidding Agreements farm-outs agreements (onshore and offshore) service contracts and the latest draft of the Model Transboundary Unit Agreement between the U.S. and Mexico. Isaac participates in the LNG Contracts and Unitization subcommittees and On December 2019, was appointed Regional Director of the AIPN Mexico Sub-Chapter. He recently published an article regarding geopolitics in North America in the Journal of World Energy Law & Business https://academic.oup.com/jwelb/article/12/5/379/5644310.
$i++ ?>
Key:
Complete
Next
Failed
Available
Locked
Open to view video.
I agree to keep confidential and private all information provided in this webinar, including the handouts and presentations found in this webinar, strictly for my own use and not to share, forward, distribute or make available any of this information for persons who are not members of AIPN or persons who have not paid to view this webinar.