Changing Mexico's Energy Sector: Amendments and Investors' Rights Under Domestic and International Law
Recorded On: 06/16/2021
Register

Non-member - $25
Member - Free!
NOC - Free!
Student - Free!
Organized by the Mexico Sub-Chapter
Enrique Jaramillo, Associate Director, IHS Markit
Federico Martens, Partner, Martens Abogados
David E. Harrell, Jr., Partner, Locke Lord
Moderator: Isaac De León, Lead Counsel – Mexico, Talos Energy
Quoting sovereignty and national security concerns, the liberalization of Mexico's energy industry is being dismantled. The liberalization, which took place following a constitutional reform approved in 2013 (the "Reform"), brought an influx of domestic and foreign investments that revitalized Mexico's O&G and power sectors. Nevertheless, in the last few months, measures to resume government control of Mexico's free energy markets have intensified with the adoption and proposal of regulation affecting investor's rights and the value of projects.

The webinar discusses the aforementioned measures, as well as certain domestic and international legal recourses available to domestic and foreign investors.
Specifically, speakers discuss:
Government actions that weaken Mexico's free energy markets, specifically, the New Rules for the Import and Export of Hydrocarbons, the bill to amend Mexico's Hydrocarbons Law, recent amendments to the power sector, and the possibility of a constitutional reform
Domestic claims available to private investors in the face of such measures, specifically, the nature and effects to the Amparo in Mexico and how it has been used so far
Treaty- and contract-based rights and actions afforded to foreign investors in protection of their interests in Mexico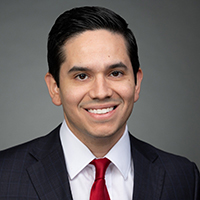 Enrique Jaramillo
Associate Director, IHS Markit
Enrique Jaramillo is a dual-qualified attorney, licensed to practice law in the State of New York, and in the Republic of Ecuador. Mr. Jaramillo holds a Juris Doctor (JD) degree from the University of Houston Law Center, two master's degrees in Law and Economics (LL.M.) from the Universität Hamburg (Germany) and the Università di Bologna (Italy), a postgraduate degree in Tax Law from the Universidad de Castilla-La Mancha (Spain), as well as a JD equivalent from the Universidad Católica Santiago de Guayaquil (Ecuador).
Mr. Jaramillo is an Associate Director with IHS Markit in Houston, Texas. He specializes in advising governments and international oil companies on issues of international energy and environmental law including on petroleum laws and concession or production sharing agreements; domestic and international petroleum fiscal systems; safety and environmental legislation related to the oil & gas industry; and oil and gas regulatory compliance. Mr. Jaramillo also specializes in developing recommendations and drafting policy, regulation, compliance guidelines and inspection manuals relating to petroleum and environmental law. Mr. Jaramillo's international practice has allowed him to work in different parts of the world including North America (United States and Canada), Europe and Latin America. He is familiar with the petroleum and environmental laws from a plethora of jurisdictions including almost every oil producing country in the Americas, as well as numerous European and African nations.
Enrique is also an avid writer. He has near a dozen published works on different matters ranging from international energy law, environmental law, and international dispute resolution. Enrique is also Assistant Editor with the Kluwer Arbitration Blog, and Content Editor with the ITA in Review, the journal of the Institute of Transnational Arbitration.
$i++ ?>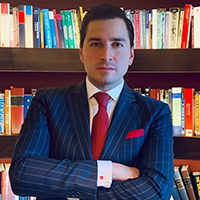 Federico Martens
Founding Partner, Martens Abogados
Federico Martens is one of Mexico's leading litigators and founding partner of Martens Abogados. Federico is an expert in the design and execution of strategies to challenge unlawful government decisions and is actively involved in the ongoing disputes in the Mexican energy sector between foreign companies and the Mexican government. Federico is President of the constitutional & amparo commission of the business lawyers association and has lectured at different universities.
$i++ ?>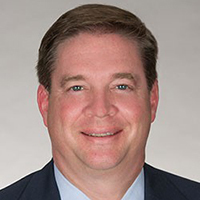 David Harrell Jr.
Partner, Locke Lord
Named a "Super Lawyer" in Business Litigation by Thomson Reuters, an "ADR Trailblazer" by National Law Journal, and to Best Lawyers in America for Arbitration and Commercial Litigation, David Harrell co-chairs Locke Lord's Litigation Department and serves as chair of the Firm's International Arbitration Practice Group. He has represented clients from four continents in litigation, arbitration, and internal investigations employing a variety of rules and governing law. Mr. Harrell's dispute resolution experience covers a spectrum of civil practice areas, including disputes in the energy, construction and manufacturing industries, as well as a wide variety of business law, environmental, commercial, and corporate/partnership governance disputes.
$i++ ?>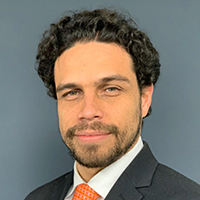 Isaac De León
Lead Counsel – Mexico, Talos Energy
Isaac De León is an LLM Candidate from the North Sea Energy Law Program. Among other international institutions that have hosted Isaac, he has done research in International Investment Protection and Unitization of Oil and Gas fields in the Aberdeen University Centre for Energy Law (Scotland) and the Scandinavian institute of Maritime Law (Norway), respectively. Isaac specializes in Natural resource management and is currently involved in Unitization discussions as Lead Counsel for Talos Energy Mexico. Isaac has acted as an attorney in Mexico providing legal guidance in the implementation of the comprehensive reforms that liberalized the Oil & Gas industry in Mexico. Isaac negotiated the first Area of Mutual Interest Agreements in the country and its related Joint Operating Agreements for Bidding Round Opportunities in Deep and Shallow water off the Gulf of Mexico. He was part of the team that drafted the first farm-out in Deep Water Gulf of Mexico and helped structure the framework for participation in public bids for Farm-outs. Isaac has negotiated over a dozen Join Operating Agreements. Additionally, he also negotiated other Oil & Gas joint ventures including Area of Mutual Interest Agreements; Joint Bidding Agreements farm-outs agreements (onshore and offshore) service contracts and the latest draft of the Model Transboundary Unit Agreement between the U.S. and Mexico. Isaac participates in the LNG Contracts and Unitization subcommittees and On December 2019, was appointed Regional Director of the AIPN Mexico Sub-Chapter. He recently published an article regarding geopolitics in North America in the Journal of World Energy Law & Business https://academic.oup.com/jwelb/article/12/5/379/5644310.
$i++ ?>
Key:
Complete
Next
Failed
Available
Locked
Open to view video.
I agree to keep confidential and private all information provided in this webinar, including the handouts and presentations found in this webinar, strictly for my own use and not to share, forward, distribute or make available any of this information for persons who are not members of AIPN or persons who have not paid to view this webinar.