Foreign Exchange Regulations: Impact of CEMAC and AfCFTA on African Producers
Recorded On: 11/04/2021
Register

Non-member - $25
Member - Free!
NOC - Free!
Student - Free!
Organized by the Africa Chapter
Nuno Frota, Consultant, Clyde & Co.
Yewande Senbore, Partner, Olaniwun Ajayi LP
Moderator: Nelia Daniel Dias, Senior Counsel, Baker Hughes
Moderator: Shakwa Nyambe, Founder and Managing Partner, SNC Incorporate
One of the main aspects that energy companies have to consider when investing in a given jurisdiction is the local foreign exchange regulations. Foreign exchange rules can have a significant impact on project economics, repatriation of profits, ability to reimburse financiers, and to make payments to suppliers.

It is expected that the new Currency Exchange Regulation of the Central African Economic and Monetary Community (CEMAC) may bring about changes that could impact the operations of companies active in the energy sector, including financial institutions providing them with financing. Companies have already started looking into ways to address the challenges of this new framework. This webinar considers the implications of the CEMAC Currency Exchange Regulation on the many transactions in the energy sector and ideas on how this may be treated.
Trading under the African Continental Free Trade Area (AfCFTA) commenced on 1 January, 2021, and new developments are expected over the next couple of years, with a view to implementing an increasingly more open market on the Continent. Focusing on hydrocarbon producing Lusophone countries and those with production potential, the webinar will also provide innovative thoughts on how foreign exchange regulations may be reshaped in line with the implementation of the AfCFTA.
This webinar explores the impact of the CEMAC Currency Exchange Regulation and the implementation of African Continental Free Trade Area on the energy sector's foreign exchange transactions.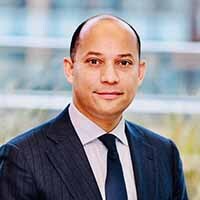 Nuno Frota
Consultant, Clyde & Co.
Nuno Frota is a Consultant lawyer with Clyde & Co. LLP. He focuses on international trade and (hard) commodities. He is a member of the firm's Africa Strategy Team. Nuno is treble qualified as a solicitor of the senior courts of England and Wales, the Angolan Bar Association and the Portuguese Bar Association.
Nuno has worked for the past 16 years as an inhouse lawyer with senior roles as well as in private practice in Luanda, London and Lisbon. He was a lead partner for Africa at a major marine law firm in London before joining the team at Clyde & Co. LLP.
Seconded to a major Sino-Angolan international oil company (IOC) in 2011, Nuno assisted the Angolan and Chinese management of the IOC JV with a broad range of PSCs related legal and business matters. He joined global commodities trader Trafigura afterwards as Senior legal counsel being involved in a diversified number of mid and downstream transactions and projects in 7 African countries. He was also non-resident senior legal counsel in Maputo for Puma Energy and main counsel for Johannesburg-based metal traders active in the Democratic Republic of Congo. At Clydes he assists African and non-African international clients active in the oil chain with complex transactions and projects.
Nuno holds an LL.M from the University of Manchester School of Law (United Kingdom) and a PGDip in international commercial law from the University of Lisbon School of Law (Portugal). He studied in China and France holding a BA with honours from the University of Macao and a Baccalaureat Generale Litteraire from the Academie of Toulouse in France. He regularly publishes articles in the press and speaks at webinars and Universities on matters related to Sub-Saharan Africa specific areas of Business and Law. Nuno currently Lives in London, England
$i++ ?>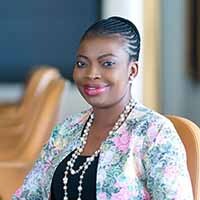 Yewande Senbore
Partner, Olaniwun Ajayi LP
Yewande Senbore is a seasoned commercial lawyer and a Partner in Olaniwun Ajayi LP, where she leads the Firm's Finance & Capital Markets Practice.
During her career, which spans nearly 2 decades, Yewande gained a deep understanding of the world of finance, having advised on some of the largest and most complex transactions in various sectors of the Nigerian economy, including Banking, Oil & Gas and Infrastructure.
She has garnered considerable expertise in providing legal support to clients including, federal and state governments, private corporations, supranational organisations, multilateral financial institutions and routinely advises on mid to large sized transactions in the areas of project and corporate finance, structured and acquisition finance, equity and debt capital markets, insolvency, etc.
Ranked as a Leading Lawyer in Banking and Finance by IFLR 1000 a global legal directory, Yewande holds a Bachelor of Laws (LLB) from the University of Lagos and an MSc. In Finance and Financial Law from the School of Oriental and African Studies, University of London.
$i++ ?>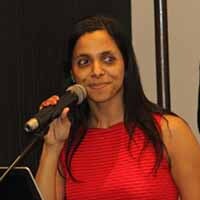 Nelia Daniel Dias
Senior Counsel, Baker Hughes
Nelia Daniel Dias has a Law Degree in Civil Law from Lusíada University of Lisbon since July 1995. She is a Lawyer registered with the Portuguese Bar Association, since July 1995, Angola since 2009 and Sao Tome since 2018. Worked as a full time Lawyer in Lisbon from October 1995 until April 2007. Nelia has a post-Graduation in Communications Law, taken at Law School at Coimbra Law Faculty (1998), an LLM Course in Oil and Gas at Universidade Agostinho Neto in Luanda (2009), and a Master Decree in Civil Law (Contracts) since 2000. She has also completed the Supply Chain certificate issued by the Arizona State University (2013). Nelia also graduated from Oxford University (Said Business School) in Global Business (October 2018). Nelia speaks fluently Portuguese, English and French. She also speaks Spanish and German on an elementary level. Nelia is, at night, a teacher at the Catholic University since April 2017 teaching Civil Procedure Law. Used to be a trainee at the Angolan Bar Association since October 2007 until 2015. Is the author of 22 Legal books and compilations of Angolan Laws and has legal articles published in Legal reviews from Portugal, Angola, UK & US.
Started in Oil & Gas in Chevron in January 2009 in Luanda where worked as Senior Counsel and Contracts Advisor for six years until May 2015. Joined GE- GLS, the GE minority Joint Venture, as JV Senior Counsel in July 2015 based in Luanda. Continued as Senior Counsel- Commercial responsible for the Legal Department in Oil and Gas after GE buy out of the local partner share in March 2016. In BHGE had initially a dual role working as both Senior Counsel Angola (OFE & TPS) responsible for the Legal Operations and Senior Contracts & Commercial Counsel – Southern (Angola, Mozambique, South Africa, Namibia, Ethiopia and Equatorial Guinea) since the announcement dated October 2017. Currently is the Geomarket Counsel responsible for Angola, Moz, South Africa, Namibia, Zambia and Botswana operations.
$i++ ?>
Shakwa Nyambe
Founder and Managing Partner, SNC Incorporated
Shakwa Nyambe is the Founder and Managing Partner of the law firm SNC Incorporated, with offices in Windhoek, Namibia. He is a specialised Energy, Natural Resources and Commercial Lawyer. He is also specialised in drafting, reviewing and negotiations of contracts. He has advised International Corporations, State Owned Enterprises, Governments and individuals in Energy, Natural Resources, Commercial and Dispute Resolution matters. He has provided legal and business advisory services to foreign investors in various matters ranging from mergers and acquisitions, commercial transactions, corporate governance and project financing. His clients include some of the oil and gas companies, renewable energy companies, mining companies, construction and infrastructure companies, State Owned Enterprises, Governments, and corporate entities.
Nyambe previously worked as a Legal Counsel at the National Petroleum Corporation of Namibia, as a Chief Legal Officer at the Ministry of Justice, Namibia and as a State Advocate at the High Court of Namibia. He is the current Director for the Association of International Petroleum Negotiators (AIPN)'s African Chapter. He serves on the drafting committees for the AIPN JOA Committee, LNG, SPA Committee, Asset Sale and Purchase Agreement Committee and the Drilling Contract Committee. He also serves as a Board of Director at Debmarine Namibia and NAMDEB Holdings (50-50 joint venture diamond mining between the Government of Namibia and De Beers).
Nyambe holds a Baccalaureus Juris degree and a Bachelor of Laws degree, both from the University of Namibia. In addition, he also holds a postgraduate degree of Master of Laws in Oil & Gas Law with Professional Skills (LLM) from the University of Aberdeen in the United Kingdom and a Postgraduate Diploma in Drafting and Interpretation of Contracts from the University of Johannesburg. He is an admitted legal practitioner of the High Court and Supreme Court of Namibia.
$i++ ?>
Key:
Complete
Next
Failed
Available
Locked
Open to view video.
I agree to keep confidential and private all information provided in this webinar, including the handouts and presentations found in this webinar, strictly for my own use and not to share, forward, distribute or make available any of this information for persons who are not members of AIPN or persons who have not paid to view this webinar.