Hydrocarbon Law and New Opportunities for Investment in Algeria
Recorded On: 12/14/2021
Register

Non-member - $25
Member - Free!
NOC - Free!
Student - Free!
Organized by the MENA Chapter
Anne-Sylvie Vassenaix-Paxton, Partner, Head of Oil & Gas, DWF (France) AARPI
Samir Bekhti, Board member, Alnaft
Farid Ayadi, Director of Hydrocarbon Mining Promotion, Alnaft
Khaled Rekouche, Director Counsel, Sonatrach
Mario Bello, Algeria Managing Director, Eni
Moderator: Ali Boroumand, Partner, DWF (France) AARPI
Algeria is amongst the leading oil producers and exporters worldwide. It is Africa's leading natural gas producer and has the third largest oil reserves on the continent. Algeria's oil and gas sector creates significant export value and impressively contributes to the economy of the country. To increase the value of its vast hydrocarbon resources and attract international oil companies, Algeria amended its legislation and published the law n.19-13 governing hydrocarbon activities on 11 December 2019, significantly reforming its legislation in this area.

Organized by the MENA Chapter, the webinar speakers discuss the legal and tax framework currently in force in Algeria and the advantages to foreign investors. An overview of the mining opportunities in the oil & gas and mining sectors are presented as well as the types of medium term investments which could be contemplated. Finally, the Italian oil and gas company, ENI, explains how they have developed marginal fields in Algeria and how the new hydrocarbon law can favor the expansion of this type of activity.

This webinar is in French.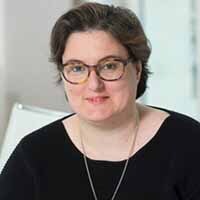 Anne-Sylvie Vassenaix-Paxton
Head of Oil & Gas, DWF (France) AARPI
Anne-Sylvie Vassenaix-Paxton is Head of Oil & Gas at DWF and is a partner in DWF's Paris office. She is particularly active in the energy sector, especially in oil & gas where she advises oil traders, oil & gas storage companies and private and national oil companies in all aspects of their business activities, upstream and downstream. Anne-Sylvie also assists them in securing financing for the development of their various projects, reviewing proposed term sheets, drafting contractual loan documentation and structuring and setting up security packages.
She also represents various national and international companies in their mergers and acquisitions, domestic and international joint ventures, as well as in their investment activities.
$i++ ?>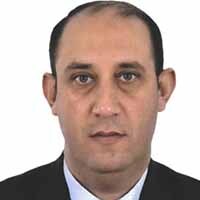 Samir Bekhti
Board member, Alnaft
After having graduated from Algiers University with a Master degree in Management, Samir Bekhti is currently Director of Contract Management & Legal at the Algerian National Agency of Hydrocarbon (ALNAFT) and a permanent Board member. He has actively participated in the elaboration of the Hydrocarbon law and regulations and the Hydrocarbon contract template. Whilst holding several positions within ANAFT, he has acquired wide knowledge in negotiating E & P contracts with major IOCs and NOCs, monitoring their execution and handling the day-to-day relationships.
$i++ ?>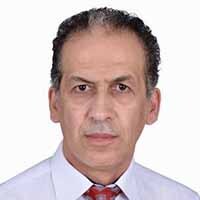 Farid Ayadi
Director of Hydrocarbon Mining Promotion, Alnaft
Farid Ayadi is a mechanical engineer specialised in thermodynamics and energy from Houari Boumediene University of Science and Technology (USTHB) where he graduated in 1997 and has an Executive MBA from the Algiers Business School (ESAA) obtained in 2011.
Farid worked at the headquarters of the national company, Sonatrach within the Strategy, Economy and Prospective department as a study engineer from 2000 to 2007. He then joined the ALNAFT agency in 2007 as head of the domestic market department in the natural gas division. He is currently the director in charge of the promotion of hydrocarbons mining domain and has held this position since 2016.
$i++ ?>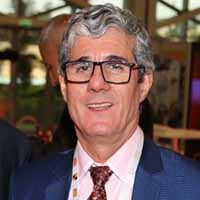 Khaled Rekouche
Director Counsel, Sonatrach
Khaled Rekouche currently holds the position of Director Counsel at Sonatrach. From May 2016 to October 2019, he was the Corporate Legal Manager of the company. After graduating from the University (Algeria) with a degree in law, he worked as General Secretary for an administration. He started working in oil & gas sector in 1998 for Sonatrach as a lawyer and later as a contracts manager. He has 23 years' experience in the oil & gas industry, especially in upstream oil & gas transactions (production sharing agreements, joint operating agreements, Service Contracts, Farmout/Farmin Agreements, Joint Ventures, Shareholder agreements…). He participates in the development of major energy and construction & procurement (EPC) projects. He has also managed International arbitration cases and developed opportunities in Africa and South America.
Khaled is a Board member of Exploration & Production Company and Insurance companies. He is a member of the Association of International Petroleum Negotiators (AIPN) since 2012 and was a member of the Board of Directors of the AIPN from 2018 to 2021.
$i++ ?>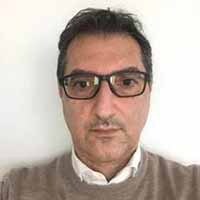 Mario Bello
Algeria Managing Director, Eni
Born in Cervinara on 23 November 1965, Mario Bello graduated with honors in Earth Sciences from the Federico II University of Napoli. Since 3 June 2018, he has been Managing Director of Eni Algeria.
He joined Eni in 1991 taking on positions of increasing responsibility in the exploration area, gaining experience in Italy and abroad. From 2007 to 2013, he was Exploration Manager of two of Eni's main subsidiaries abroad, first in Indonesia, and later, in Angola. In this period, he contributed to the discovery and fast track development of Jangrick in Indonesia and the East and west Hub in Angola. In May 2014, he was appointed Senior Vice President worldwide Exploration. In 2016, he became Managing Director of Agiba, Eni EGPC JV operating in the Western desert of Egypt.
$i++ ?>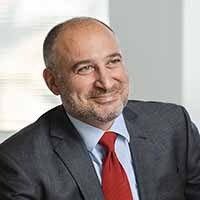 Ali Boroumand
Partner, DWF (France) AARPI
Ali Boroumand is a partner in the DWF (France) corporate finance team. Ali specialises in domestic and cross border mergers & acquisitions, privatisations and joint ventures with a special emphasis on industrial and mining projects in Sub-Saharan Africa and North Africa. Ali's specialised expertise in African projects and has extensive "on-the-ground" knowledge and experience, which enables him to advise not only multinational companies in the energy, natural resources, telecommunications and agro-food sectors but also international financial institutions and governments. Ali's practice is more specifically focused on mining projects as well as infrastructure and energy-oriented. Ali's work has led him to assist major international groups as well as junior mining companies in their transactions in Africa.
$i++ ?>
Key:
Complete
Next
Failed
Available
Locked
Open to view video.
I agree to keep confidential and private all information provided in this webinar, including the handouts and presentations found in this webinar, strictly for my own use and not to share, forward, distribute or make available any of this information for persons who are not members of AIPN or persons who have not paid to view this webinar.