Look Before You Leap: Are Your Oil Patch Liability Clauses Enforceable? An Analysis Under Civil Law Jurisdictions with Emphasis on Brazil
Recorded On: 05/18/2021
Register

Non-member - $25
Member - Free!
NOC - Free!
Student - Free!
Organized by the Latin America & Caribbean Chapter
Norman Nadorff, Counsel, Mayer Brown; Adjunct Professor, University of Houston Law Center
Maria Beatriz Gomes, Associate, Mayer Brown
Owen Anderson, Professor and Distinguished Oil and Gas Scholar, University of Texas School of Law
Gabi Ruthven, Senior Counsel, BP
Ana Castro Forman, Senior Counsel, Transocean
The oil and gas industry requires huge investments involving extraordinary financial, environmental and safety risks. Various oil industry disasters offer chilling reminders of the monumental loss of life, property and environmental integrity that can quickly result from human error. With this backdrop, industry participants and their insurers learned early on that the normal fault-based approach to wellsite liability did not fit the nature and needs of the petroleum business. Rather, it ran the risk that operators and their various service companies would spend more time and effort suing each other over inevitable mishaps than finding and producing oil. Thus, a unique series of clauses developed over time to efficiently allocate liability among wellsite service providers and to minimize litigation.
This webinar, based on a recent article in the Journal of World Energy, Law and Business, analyzes the risks inherent in applying the laws of a civil law jurisdiction to a wellsite contract, with particular emphasis on Brazil. It begins with a short presentation by the article's authors describing (i) the traditional common law approach to liability allocation in wellsite contracts, including knock-for-knock clauses and (ii) the traditional civil law approach to liability (responsbilité) through French and Brazilian prisms. This is followed by a panel of experts and practitioners who will touch upon the following areas, among others:
The AIPN Model Well Services contract
Key liability issues arising in negotiations
Treatment of "other contractors" and third parties
Day-to-day challenges and rewards for in-house practitioners of well services contracts
How well services contracts have changed during the last decade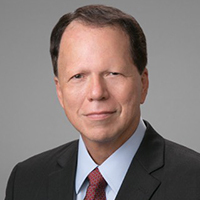 Norman Nadorff
Counsel, Mayer Brown; Adjunct Professor, University of Houston Law Center
Norman Nadorff is Counsel to the Mayer Brown law firm. His practice centers on international energy law and transactions and ethics law compliance.
For 30 years, Norman served as in-house counsel for major oil companies with primary focus on Latin America, West Africa and Indonesia. He was Senior Counsel for BP in Angola from 2006 to 2015 as well as Legal Manager for BP Brazil and ARCO Indonesia, where he held two expatriate assignments in the 1990's.
Norman has drafted and negotiated a wide range legal instruments, including host government, farmout, joint operating, joint study and bidding, EPC, drilling and drilling services, gas sales, shareholder, joint venture, and project finance agreements. At ARCO, Norman wrote the Company's policies on Foreign Corrupt Practices Act, US Anti-boycott laws and US Export Regulations. He has participated in corruption, fraud, conflict of interest and hostage-taking investigations.
Norman has been Adjunct Professor of Law at the University of Houston Law Center since 2012 and has taught International Petroleum Agreements in several US and foreign law schools. In 2006, he played key roles in the creation of a pioneering international oil and gas master's program at Angola's national law school, which is now in its fourteenth year.
Norman is fluent in Portuguese and Spanish, proficient in French, and has experience negotiating in all three languages. He is a Director of the Brazil-Texas Chamber of Commerce and former Director of the AIPN in which he is active in several capacities. Norman lectures frequently on anti-corruption laws, effective contract drafting and development of local talent.
$i++ ?>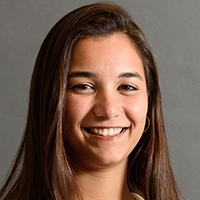 Maria Beatriz Gomes
Associate, Mayer Brown
Maria Beatriz Gomes is an associate in the Corporate and M&A practice of Tauil & Chequer Advogados in association with Mayer Brown in the Rio de Janeiro office. Maria Beatriz has experience in the analysis and elaboration of corporate and commercial acts and contracts, and has already participated in corporate reorganization operations, mergers and acquisitions and due diligence processes.
Previously Maria Beatriz was an intern at Tauil & Chequer Advogados, from September 2018 to December 2019. In addition, she has also worked as an intern in the Corporate and M&A practice of Freitas Leite Advogados, from July 2017 to January 2018.
$i++ ?>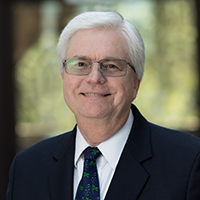 Owen Anderson
Professor and Distinguished Oil and Gas Scholar
Professor Owen L. Anderson is a Distinguished Oil & Gas Scholar at the University of Texas School of Law, Co-Academic Director of the Kay Bailey Hutchison Center for Energy Law & Business at the University of Texas, and is the Eugene Kuntz Chair in Oil, Gas, & Natural Resources Emeritus and George Lynn Cross Research Professor Emeritus at the University of Oklahoma College of Law. He is an Honorary Senior Fellow at the University of Melbourne Faculty of Law; an Honorary Lecturer and Principal Researcher for the Centre for Energy, Petroleum and Mineral Law and Policy at the University of Dundee; and a Visiting Professor at the University of Sydney. Professor Anderson served as an international legal advisor for petroleum issues in the Commercial Law Development Program of the U. S. Department of Commerce and has lectured at numerous universities and venues on six continents and throughout the United States. He has authored or co-authored over 100 articles, several books, and treatises on water law and domestic and global petroleum law, including International Petroleum Law and Transactions (RMMLF 2020), A Students Guide to Estates in Land and Future Interests (Carolina Acad. 2020), Cases and Materials on Oil and Gas Law (West Acad. 7th ed. 2018 and six prior editions), Oil and Gas Law and Taxation (West Acad. Hornbook 2017), and the supplements to Kuntz on Oil and Gas Law (Lexis Nexis 1995 – Present). He is Editor in Chief of the Texas Title Standards, a lifetime Honorary Trustee of the Rocky Mountain Mineral Law Foundation, a trustee of the Energy and Mineral Law Foundation, a member of the Academic Advisory Board of the Institute for Energy Law, a member of the Legal Committee of the Interstate Oil and Gas Compact Commission, and a member and former Vice President of the Association of International Petroleum Negotiators (AIPN), form and style editor of AIPN model contracts, and founding member of the Editorial Board of the AIPN-Oxford University Journal of World Energy Law and Business. He is a faculty advisor to the Texas Journal of Oil and Gas Law and the Oil and Gas, Natural Resources and Energy Journal (ONE J). He a life member of the National Conference of Commissioners on Uniform State Laws, a member of the American Law Institute, a member of the Texas, Oklahoma, and North Dakota bars, and a consultant and arbitrator on oil and gas law and policy.
$i++ ?>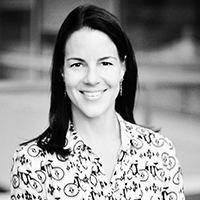 Gabi Ruthven
Senior Counsel, BP
Gabi Ruthven is a Senior Counsel in the Productions, Operations and Procurement Team at bp in Houston, Texas. She is the lead lawyer for the global Wells team, advising on contract strategies and negotiations, dispute resolution, confidentiality, risk management and regulatory and compliance matters. During her 18 years at bp, she has worked in Norway, the United Kingdom, The Netherlands, Angola and Brazil in various upstream roles, including major projects, drilling and completions and other complex commercial ventures. She speaks fluent Portuguese, English and French.
$i++ ?>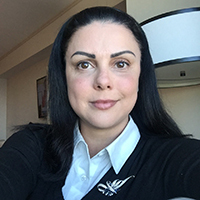 Ana Castro Forman
Senior Counsel, Transocean
Ana Forman is a Brazilian attorney. She is licensed under the Rio de Janeiro Bar Association since 1994 and has worked with the Oil & Gas Industry in Brazil since 2001, with extensive experience in the Contracts and Regulatory aspects. Throughout these 20 years Ana has been Senior Counsel or Business & Contracts Manager to Total Brazil, Subsea7 Brazil and MODEC Brazil. Since 2012 Ana has been Senior Legal Counsel to Transocean Brazil.
$i++ ?>
Key:
Complete
Next
Failed
Available
Locked
Open to view video.
I agree to keep confidential and private all information provided in this webinar, including the handouts and presentations found in this webinar, strictly for my own use and not to share, forward, distribute or make available any of this information for persons who are not members of AIPN or persons who have not paid to view this webinar.