The World Pandemic - Positive Learnings for the Petroleum Industry
Recorded On: 03/04/2021
Register

Non-member - $25
Member - Free!
NOC - Free!
Student - Free!
Organized by the Europe Chapter

Andy Brooks, Central North Sea Area Manager, Oil and Gas Authority (UK)
Mark Wilson, HSEA Director & COVID 19 Response Lead, EnQuest PLC
Zac Phillips, CEO, Oil and Gas Advisors Limited
Moderator: Uisdean Vass, Managing Director, VassPetro Limited
While the Covid-19 pandemic has had dramatic and often very detrimental impacts on business in general, and the oil and gas industry in particular, the positive way the petroleum industry has reacted to the challenges positions it well for the future to recover and thrive. This webinar has an impressive panel of speakers who share their experiences and observations on what has been learned over the past year, including what will be different in the industry moving forward, and how, when and in what environment operators, regulators and supply chain see the recovery taking place.
The main topics to be discussed will be:

How the industry has, in terms of technical organisation and practice, dealt with the effect of Covid-19 on upstream operations, including on offshore rigs and supply boats.
How the industry dealt with the price collapse of Q1/Q2 2020 and continued to supply the bulk of the world's energy with few problems.
How the industry dealt with economic collapse/alleged force majeure type contractual situations.
How the UK regulator reached out to the industry to assist in practical and regulatory terms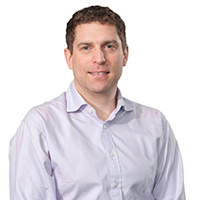 Andy Brooks
Central North Sea Area Manager, Oil and Gas Authority (UK)
Andy Brooks graduated from Leeds University in 2002 with a Masters in Chemical Engineering and joined BP's Challenge Graduate Scheme as a Production/Process Engineer later that year. He spent 5 years at BP supporting various assets such as ETAP, Wytch Farm and Southern North Sea Gas before moving to CNR International as a Production engineer to support their assets in the Ivory Coast.
Since 2012, he has worked at Chevron Upstream Europe working firstly as a Project Engineer/Team leader focused on early phase/concept engineering for brownfield modifications and potential greenfield developments. In September 2014, he assumed the role of Asset Manager their two Operated HPHT assets In the North Sea, Erskine and Alder. Most recently in January 2020, following the purchase of CNSL by Ithaca Energy Ltd in November 2019, he has been in the role as Transformation Project Manager focusing on the in housing of the FPF-1 Duty Holder Model into the expanded Ithaca Energy organisation which completed in September 2020.
Andy joined the OGA in September 2020 as the CNS Area Manager within the Operations Directorate.
He is a Chartered Process Engineer and Fellow of the IChemE with over 18 years' Industry experience.
Andy is married with 2 children enjoys spending time with the family and undertaking events such as cycling to raise money for charity.
$i++ ?>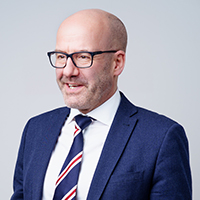 Mark Wilson
HSEA Director & COVID 19 Response Lead, EnQuest PLC
Mark Wilson is the health, safety, environment, assurance (HSEA) Director for EnQuest PLC and in this role he oversees HSEA arrangements for offshore and onshore assets.
The first part of Mark's working career was spent in the defence industry, working in the British Army as a Mechanical Engineer for 24 years. Upon leaving the military, as a commissioned officer, Mark joined ConocoPhillips and for 7 years he held HSE and operational roles both on and offshore. In these roles he built on the military experience by being actively involved as an Operations HSE Manager and offshore installation manager (OIM).
Mark's current role also includes that of COVID-19 lead for EnQuest and he is also part of the industry pandemic steering group, EnQuest Group Enterprise Risk co-ordinator and the chair for a number of industry working groups to contribute to the prevention of hydrocarbon releases.
Mark holds a MBA and is a Chartered Engineer and Chartered Manager.
$i++ ?>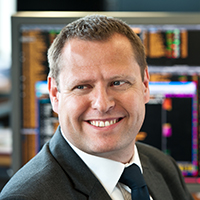 Zac Phillips
CEO, Oil and Gas Advisors Limited
Zac Phillips has in excess of 25 years' experience in oil and gas and finance, working for companies such as BP, Chevron, Merrill Lynch and ING Barings, where he undertook finance or finance-related roles. Given his Chemical Engineering degree and PhD, Zac's career has focused on the economics of investment, and its assessment, on a range of projects from process change implementation, to operating plants and companies.
Zac's extensive oil and gas financial and technical experience has ably lent itself to the valuation of exploration and producing Oil and gas assets, especially where complex financial structures define companies' access to the economic benefits of ownership. Latterly, Zac was the CFO to Dubai World's Oil and gas business (DB Petroleum), with responsibility for risk management, valuation and the authoring of investment proposals. During this time, Zac valued in excess of 152 transactions with a combined transaction value of in excess of USD63billion.
Zac has an Honours Degree in Chemical Engineering from Wales and a PhD in Chemical Engineering from Bath University. He is a member of the Society of Petroleum Engineers, Institute of Chemical Engineers, American Association of Petroleum Geologists and the Association of International Petroleum Negotiators.
$i++ ?>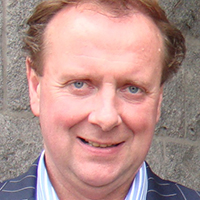 Uisdean Vass (Moderator)
Managing Director, VassPetro Limited
Uisdean Vass is the Scottish co-ordinator for the AIPN and Managing Director at VassPetro Limited, Aberdeen. Uisdean is a prolific author and commentator on MER and has extensive experience in comparative petroleum regimes including the USA, Venezuela, Brazil, Argentina, Offshore Canada and many others. He is qualified to practice in Scotland and Louisiana.
$i++ ?>
Key:
Complete
Next
Failed
Available
Locked
Open to view video.
I agree to keep confidential and private all information provided in this webinar, including the handouts and presentations found in this webinar, strictly for my own use and not to share, forward, distribute or make available any of this information for persons who are not members of AIPN or persons who have not paid to view this webinar.