Unitization: Key Aspects to Consider in a Unitized Partnership
Recorded On: 10/26/2020
Register

Non-member - $25
Member - Free!
NOC - Free!
Student - Free!
Organized by the Mexico Sub-Chapter
Julie Mahler, Senior Principal, Unitization, ExxonMobil Corporation
Jay Park, Managing Partner, Park Energy Law
Doug Peacock, Technical Director, GaffneyCline
Moderator: Marco Antonio Arreguín López, Consultant
In this webinar, speakers discuss the relevant issues related to the unitization of straddling fields, with a focus on voting, the effects of unitized operations on underlying grants and redeterminations.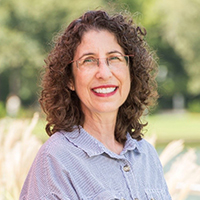 Julie Mahler
Senior Principal, Unitization, ExxonMobil Corporation
Julie Mahler has been with ExxonMobil for 32 years. She is a geologist by training, having earned a Bachelor of Arts in Geology from Wellesley College and a Master of Arts in Geology from the University of Texas at Austin. Julie spent the first third of her career at ExxonMobil doing geoscience technical work – prospecting, drilling wells, and optimizing production – across exploration, development and production both in the mid Continent of the US and in Azerbaijan. She spent the second third of her career in global geoscience leadership roles, moving from first line supervisor to project manager to geoscience technical manager and finally to exploration manager. These roles covered South America, Russia and the former Soviet states, the Middle East and Asia Pacific. The last third of Julie's career has been commercial work – negotiating international agreements, mostly in West Africa. Julie has been solely focused on Unitization and Redetermination, globally, for ExxonMobil since January of 2018, which is also when she joined AIPN. Julie was an active participant in AIPN's task force to update the Model UUOA, released in January of 2020.
$i++ ?>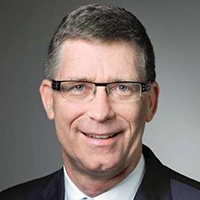 Jay Park
Managing Partner, Park Energy Law
Jay Park QC has practised energy law for over forty years, with a specific focus on upstream oil & gas transactions. He has advised oil and gas producers, governments, state oil companies, marketers, pipeline companies, banks and multilateral agencies such as the World Bank. His practice has included advising on oil & gas asset acquisitions and divestments, oil & gas joint ventures, farmouts and unitisation, product marketing, gas sales and purchase contracts, pipeline transportation matters, drafting petroleum legislation and regulations, bidding and negotiating petroleum awards, production sharing agreements and concession agreements, oil and gas pipeline asset dispositions and oil & gas regulatory hearings.
Jay started his practice in Canada, but has expanded it to cover every continent where oil & gas is produced. His work has involved transactions in Albania, Algeria, Angola, Azerbaijan, Brazil, Brunei, Cambodia, Canada, Chad, China, Colombia, DR Congo, Egypt, Equatorial Guinea, Ethiopia, France, Guyana, India, Indonesia, Ireland, Iran, Iraq, Israel, Kazakhstan, Kenya, Kuwait, Lebanon, Libya, Madagascar, Malaysia, Mexico, Namibia, Niger, Nigeria, Oman, Pakistan, Peru, Russia, Saudi Arabia, Senegal, Somalia, Sudan, South Sudan, Tanzania, Trinidad, Tunisia, Turkey, Uganda, Ukraine, United Arab Emirates, United Kingdom, United States of America, Vietnam, Venezuela and Yemen. Jay has experience representing both oil companies and states.
Following thirty-three years of practice with Macleod Dixon LLP and Norton Rose Canada LLP, in 2013 Jay established Park Energy Law as a firm focused on advising oil & gas companies on energy law issues. He also joined with other oil & gas experts to establish Petroleum Regimes Advisory Ltd., a consulting firm providing multidisciplinary advice to governments regarding petroleum matters.
$i++ ?>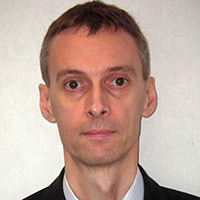 Doug Peacock
Technical Director, GaffneyCline
Doug Peacock is a Technical Director with GaffneyCline, based in Singapore. He holds a B.Sc. in Geological Sciences from Leeds University, UK, and a M.Sc. in Petroleum Geology from Imperial College, London. He has over 35 years' experience in the oil industry in a variety of geoscience positions, during employment with service companies, operators and consultancies. He has been involved in integrated applications, 3D modelling, Unitisation & Redetermination and reserves assessments throughout his career. He has also served as an expert witness in several court cases.
Doug has wide experience of unitisation and redetermination throughout the world in various roles including independent expert and advising companies on submissions, and negotiations. He has recently, in Sep 2020, given both a webinar (Who Owns the Oil? The How and Why of Unitization) and a 2-day Introduction to Unitisation & Redetermination online training course on behalf of the Society of Petroleum Engineers (SPE).
He was an SPE Distinguished Lecturer for 2010-2011 and a recent member of the SPE Oil and Gas Reserves Committee (OGRC), which is responsible for the Petroleum Resources Management System (PRMS). He has written many technical papers and presented many training courses mainly on reserves assessment on behalf of the SPE.
$i++ ?>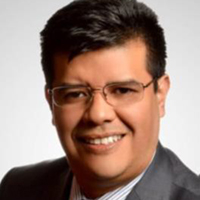 Marco Antonio Arreguín López
Consultant
Marco is an explorationist with more than 20 years in the industry. He has worked in multidisciplinary teams developing studies of different scales, working in different Mexican basins.
Marco was deeply involved in the round zero process after the Mexican energy reform, as well as the head of the unit that allowed Pemex's participation in the Mexican rounds. These ventures included negotiation in all aspects, with both regulators and partners, as well as coordinating technical and legal teams.
Currently, Marco is running exploration projects with a strong digital component but also keeping an interest in AIPN objectives.
$i++ ?>
Key:
Complete
Next
Failed
Available
Locked
Open to view video.
I agree to keep confidential and private all information provided in this webinar, including the handouts and presentations found in this webinar, strictly for my own use and not to share, forward, distribute or make available any of this information for persons who are not members of AIPN or persons who have not paid to view this webinar.