Update on the AIPN LNG Sale and Purchase Agreement
Recorded On: 10/29/2020
Register

Non-member - $25
Member - Free!
NOC - Free!
Student - Free!
James English, Senior Counsel, Clark Hill Strasburger
Ryan Pereira, Global Director - Gas & LNG, GaffneyCline

This webinar features the co-chairs of the AIPN LNG Sale and Purchase Agreement drafting committee. This model contract drafting committee is currently working to finalize the new AIPN model contract, which will provide the LNG industry with a neutral agreement appropriate for long term buyers, producers, and portfolio aggregators. The co-chairs will provide an update on the committee's progress, as well as touch base on the critical issues that are being considered within the draft.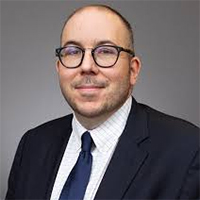 James English
Senior Counsel, Clark Hill Strasburger
James English is a senior counsel, specializing in oil & gas industry commercial transactions, infrastructure projects, and acquisitions. His practice focuses on: international and U.S. upstream oil & gas transactions; international and U.S. natural gas/LNG infrastructure projects & marketing; U.S. Midstream Projects and commercial agreements; and Mediation and regulatory advocacy in the oil & gas industry.
Before joining Clark Hill Strasburger, James worked at Anadarko Petroleum Corporation. His responsibilities included deepwater transactions and new ventures in Asia Pacific, Africa, Australasia, Canada, and the Caribbean. While at Anadarko, James also worked extensively with natural gas commercialization and marketing project in West Africa, East Africa, Central Asia, Trinidad, Australia, and New Zealand. James served on the board of the Association of International Petroleum Negotiators both an officer and a director and is currently a co-chair for the LNG SPA (long term) model contract drafting committee.
In the U.S., James focuses his practice in the Rockies and the Mid-Continent. As a former law clerk of the Colorado Oil & Gas Conservation Commission and title attorney, James is well equipped to manage transactions with large land positions and complicate regulatory implications. His depth of knowledge of midstream and marketing transactions also makes James well suited to handle transactions with assets across the entire value chain.
$i++ ?>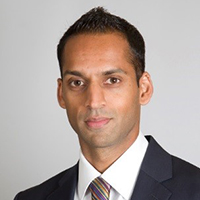 Ryan Pereira
Global Director - Gas & LNG, GaffneyCline
Ryan Pereira is Global Director in the global gas & LNG group at GaffneyCline. Based in London, Ryan has extensive international experience and cultural awareness having completed assignments across Europe, the Middle East, Africa, Asia Pacific, North America and the Caribbean across the downstream, chemicals, midstream and LNG, and upstream sectors. He holds a degree in economics and qualifications in management accounting, corporate finance and treasury, and project management.
Ryan has over 17 years of experience in the energy sector, from industry and advisory roles with majors (ExxonMobil) and operators (Centrica Energy), as well as working with joint venture parties and national oil and gas companies.
Since joining GaffneyCline in 2014, Ryan has led projects covering LNG import and exports, gas to power, M&A, gas disputes and arbitrations, gas market and utilisation studies, gas and power energy market reform, delivery of LNG training and has authored several articles and book chapters for external publications covering global gas markets. Ryan created and stewards GaffneyCline's Global LNG Supply and Demand model, and has been involved in all of GaffneyCline's LNG export and import/FSRU and gas to power projects since 2014. In addition, he is a co-chair of the AIPN LNG SPA Committee.
Ryan has closely followed the recent rise in dialogue surrounding the energy transition challenge, and the role that the gas and oil industry have to play to support and supplement the rise of renewables and the race to decarbonisation of global energy systems.
$i++ ?>
Key:
Complete
Next
Failed
Available
Locked
Open to view video.
I agree to keep confidential and private all information provided in this webinar, including the handouts and presentations found in this webinar, strictly for my own use and not to share, forward, distribute or make available any of this information for persons who are not members of AIPN or persons who have not paid to view this webinar.