Venezuela - What is the End Game?
Recorded On: 05/23/2019
Register

Non-member - $25
Member - Free!
NOC - Free!
Student - Free!
Originally presented at the AIPN 2019 International Petroleum Summit in Houston.
Luis Giusti, Senior Adviser (Non-resident), Energy and National Security, Center for Strategic and International Studies
Francisco J. Monaldi, Ph.D., Fellow in Latin American Energy Policy, Baker Institute for Public Policy, Rice University
Mark Walker, Senior Managing Director, Sovereign Advisory, Guggenheim Securities, LLC
Moderator: Bill Cline, Senior Advisor, GaffneyCline
Early 2019 has brought the "end game" in Venezuela into sharp focus and the daily news. How will it play out? How can the country deal with its crushing debt load? How can it resuscitate its core oil sector after almost two decades of shocking mismanagement and decline? These questions and more have been addressed by an extraordinary panel comprising: Luis Giusti, the architect of Venezuela's "Apertura Petrolera" and last Chairman and CEO of PDVSA before the emergence of Chavez and Bolivarian Socialism; Francisco Monaldi, a longtime observer of Venezuela and an expert on the politics and economics of the oil industry and oil wealth management in Latin America; and Mark Walker, former managing partner of Cleary Gottlieb and one of the world's leading practitioners in the complex world of sovereign financing and debt restructuring.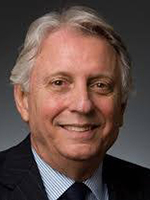 Luis Giusti
Senior Adviser (Non-resident), Energy and National Security, Center for Strategic and International Studies
Luis E. Giusti has been a member of Frontera's Board of Directors since 2005. A petroleum engineer and private consultant, for 15 years he was a member of the advisory board of Riverstone-Carlyle. He has been in the oil and gas industry for 48 years.
For six years, between September 2000 and September 2005 he was a member of the Board of Royal Dutch Shell. He has been a member of the advisory boards of the Center for Economics, Jackson School of Energy Sciences, University of Texas and the Maguire Energy Institute at Southern Methodist University. He is also member of the Advisory Board of the Oxford Energy Policy Club. He was a member of the task force that issued Strategic Energy Policy Challenges for the 21st Century (Promoted by the Council on Foreign Relations and the Institute of Energy of Rice University, 2001), which became an important piece in the discussions of energy policy of the USA. He was a member of the Board of Experts of the International Energy Agency (IEA). In 1998 he was elected "World Oil Executive of the Year" by the Oil & Money Conference, in recognition for his performance at the helm of Petróleos de Venezuela, S.A. (PDVSA), especially as a result of the groundbreaking represented by the "Apertura Petrolera" (Oil Opening). Also in 1998 he received the prize "World Oil Executive of the Decade" awarded by the Houston Inter-American Chamber of Commerce" and was awarded the credential of "Honorary Texan" by then Governor George W. Bush. Along the years he has been an advisor in energy matters to the Governments of Ecuador, Mexico and Colombia. He also provided technical assistance to Rob McKee, the first USA oil commissioner to Iraq post-Saddam Hussein, as well as to Michael Makovsky of the DOD, who gave support to McKee.

Giusti began his career at Shell Corporation in Venezuela, after which, in 1976, he joined Maraven, S.A., an operating affiliate of PDVSA. At PDVSA, he held diverse positions related to exploration and production, refining, corporate planning, and marketing, including serving as Chairman and CEO from 1994 to 1999. Under his leadership, the Venezuelan petroleum sector underwent major reform, which included an opening to private participation, with resulting foreign direct investments of more than $50 billion for the period 1995 to 2000 and a production increase of more than 1.5 million B/D. Over the last five years of his tenure at PDVSA, he continued to consolidate the company´s international downstream position by completing major deals with Mobil, Phillips, Chevron, and Amerada Hess. During 2004-2005 Giusti was an advisor to Statoil.

Giusti graduated in 1966 from the University of Zulia, Venezuela, and received an M.S. in petroleum engineering from the University of Tulsa, Oklahoma, in 1971. Between 1972 and 1980, he was Professor of Production and Reservoir Engineering in the University of Zulia. He is a member of the advisory boards of Energy Intelligence Group and the Latin American Energy Advisor of the Inter- American Dialog. He is a lifetime member of the Venezuelan National Academy of Engineering (Seat No. 13), a distinguished member of the Aspen Institute and a frequent speaker and writer in the oil and gas industry.
$i++ ?>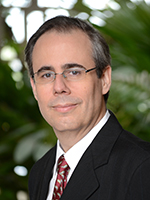 Francisco J. Monaldi, Ph.D.
Fellow in Latin American Energy Policy, Baker Institute for Public Policy, Rice University
He is the Fellow in Latin American Energy Policy and Director of the Latin American Initiative at the Baker Institute for Public Policy and a Lecturer in Energy Economics at Rice University in Houston. He is also a Fellow at the Center for Global Energy Policy at Columbia University in New York and a Visiting Professor at the Tecnológico de Monterrey in México. He is the Founding Director and a Professor at the Center for Energy and the Environment at IESA in Caracas. He has been a Visiting Professor at Harvard, Stanford, and Tufts. Dr. Monaldi has been a consultant to governments, multilateral agencies, and multinational corporations; including: IMF, WB, IADB, CAF, the ministries of energy of México and Saudi Arabia, Shell, Chevron, Equinor, and Total. He has published numerous articles on petroleum politics and economics and Latin American political economy. He holds a Ph.D. from Stanford University, a Masters from Yale University, and a B.A. from UCAB.
$i++ ?>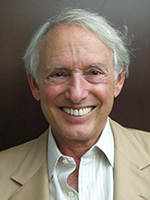 Mark Walker
Senior Managing Director, Sovereign Advisory, Guggenheim Securities, LLC
Mark Walker has 40 years of experience advising more than 20 countries around the world on complex financial matters.
Prior to joining Guggenheim Securities, Mark was head of sovereign advisory at Millstein & Co. and Rothschild London and a Senior Advisor at Lazard Paris. Mark led the Rothschild team that advised Cyprus during its financial crisis in 2013 and co-led the Lazard team that advised Greece in 2011 and 2012 on the first sovereign debt restructuring of a Eurozone country and the largest sovereign debt restructuring ever. Mark also advised the governmental authorities of Greece and Cyprus in their negotiations with the IMF, the European Commission and the European Central Bank and is currently advising the Venezuelan bondholders committee. Mark has worked with the IMF and other official bodies in seeking to improve the practices followed by debtors and creditors in dealing with liquidity and solvency problems of heavily indebted states. Mark has lived and worked in Paris, Brussels and London and has spent substantial time working in Latin American and Asia.
$i++ ?>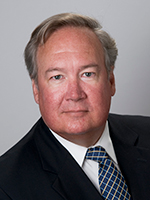 Bill Cline (Moderator)
Senior Advisor, GaffneyCline
Bill is the Senior Advisor within Gaffney, Cline & Associates (GCA). GCA is an integrated firm with offices in more than a dozen key locations that provides a broad range of technical, commercial and strategic advisory support to the private and public sectors of the oil and gas industry.
Bill has over 30 years' experience in the international oil and gas industry and has managed a large number of GCA's engagements with national oil companies, governments and ministries in the Americas, Europe, Africa, Asia, and the Middle East. He focuses his efforts on combining the technical and commercial capabilities of the GCA Group into integrated decision-making support and advice for the Group's clientele particularly with respect to property valuations (for transactional or dispute resolution purposes) and development of commercial and fiscal arrangements for linking private sector capital and technology with sovereign or public sector petroleum resources.
Bill graduated from the Edmund A. Walsh School of Foreign Service at Georgetown University in Washington D.C. with a BSc. degree in International Economics and completed his MBA at Southern Methodist University's Edwin L. Cox School of Business in Dallas.

$i++ ?>
Key:
Complete
Next
Failed
Available
Locked
Open to view video.
I agree to keep confidential and private all information provided in this webinar, including the handouts and presentations found in this webinar, strictly for my own use and not to share, forward, distribute or make available any of this information for persons who are not members of AIPN or persons who have not paid to view this webinar.